Grown with nature
At Driscoll's, we're passionate about growing berries that delight you and nurture farmland for generations to come. To help fulfil this promise, we're happy to present our new Organic Berries, Full of flavour and nicely packed in paper.

Grown in nature, with nature, and without genetic modification, our independent growers hand-pick every berry at peak ripeness to meet our strict quality standards. Individually outstanding in every way, only the finest fruits make it onto the shelves. So, you can enjoy them whenever you like.

The secret of our tasty organic berries lies in our own unique varieties. Filled with natural, antioxidant goodness, they will give both your health and your tastebuds a delicious berry boost.
Best organic berries deserve the best packaging
We love nature, it's at the heart of everything we do, and we are doing our best to help preserve it for our children's future. At Driscoll's we are on a journey to better, and in a huge effort to reduce the use of single-use plastics, we proudly introduce our new paper pack. 94% less plastic, 100% Delight. Making our delicious organic berries just that bit sweeter.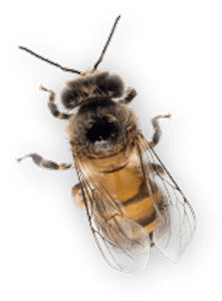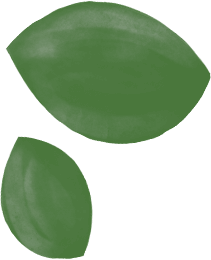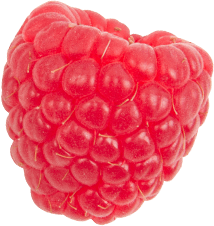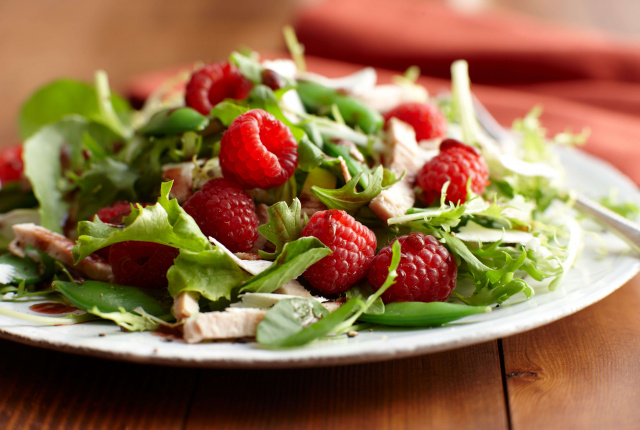 What is Organic?
How are Organic berries produced?
Organic berries are produced by growers that emphasize the use of renewable resources and the conservation of soil and water to enhance environmental quality for future generations. Before qualifying to grow organic berries, every field must undergo a 3 year transition period. During this "detox" the field cannot be treated with fertilizers or any other crop protection products.

Organics and biodiversity...
In general, organic soils are richer in micro-organisms and earth worms than "conventional". This has to do with the natural fertilization and crop rotation (not always the same crop on a plot). Micro-organisms in organic soil are greater in both numbers and species, as well as supporting various insects, wild plants and birds. Organic soil provides more soil life, more flora, and more landscape variation, supporting biodiversity!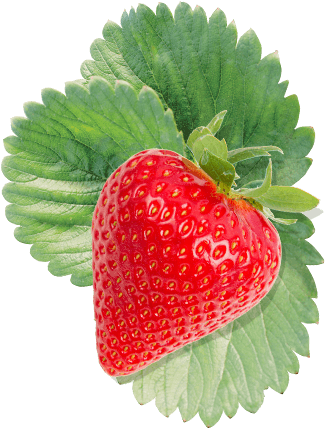 You can recognize our organic berries by the green Driscoll's label and the organic quality mark on the packaging. The green label guarantees that familiar burst of flavour with every bite, the quality mark means the product is approved and certified according to organic legislation. The same delicious varieties created for superior taste and appearance - grown with nature.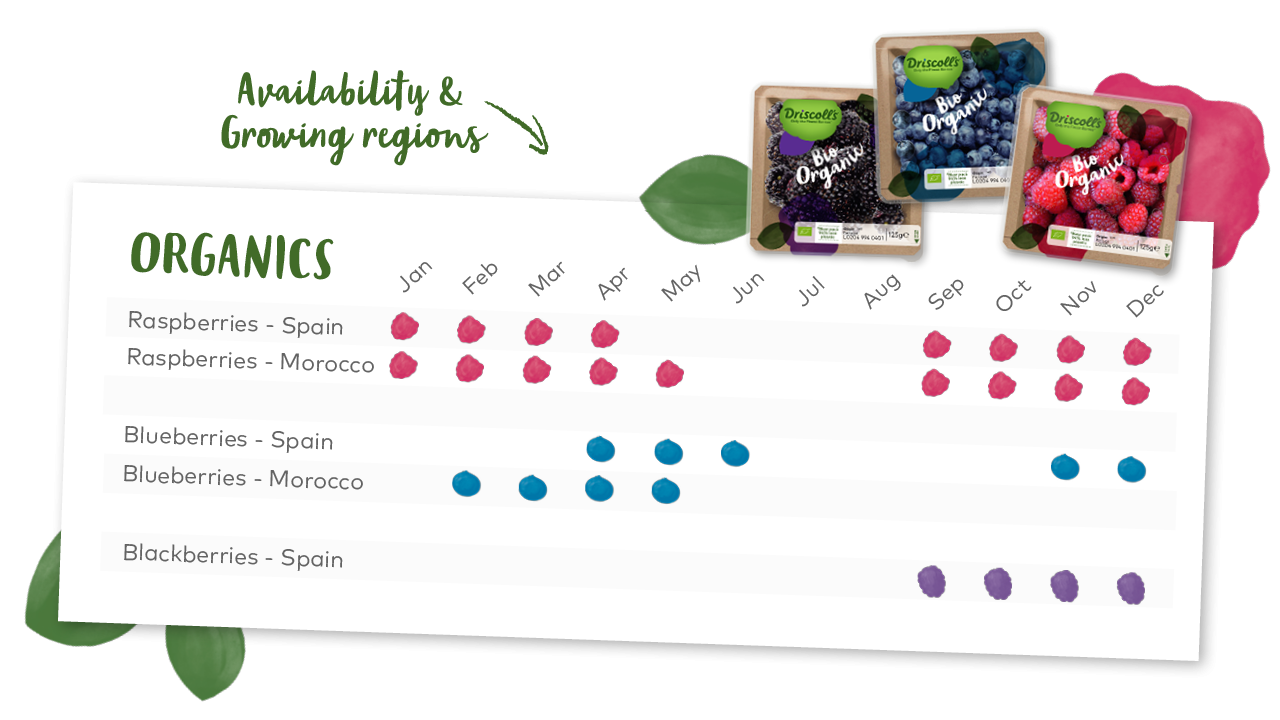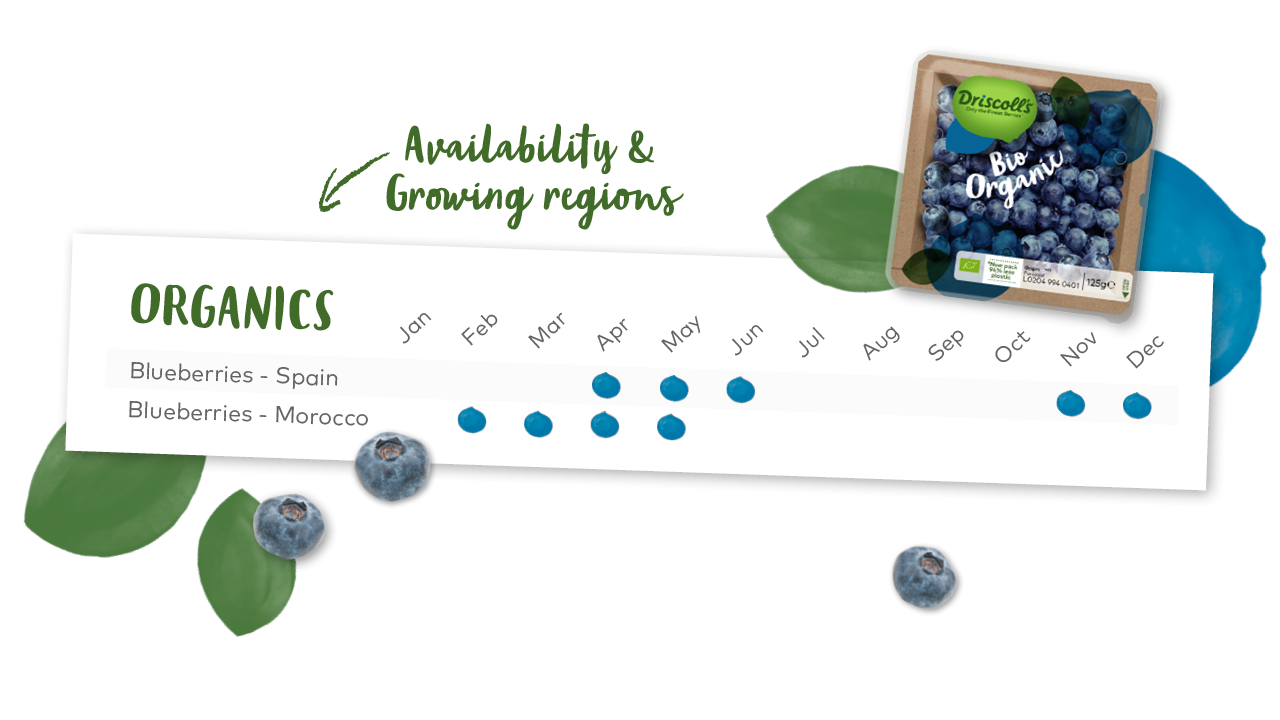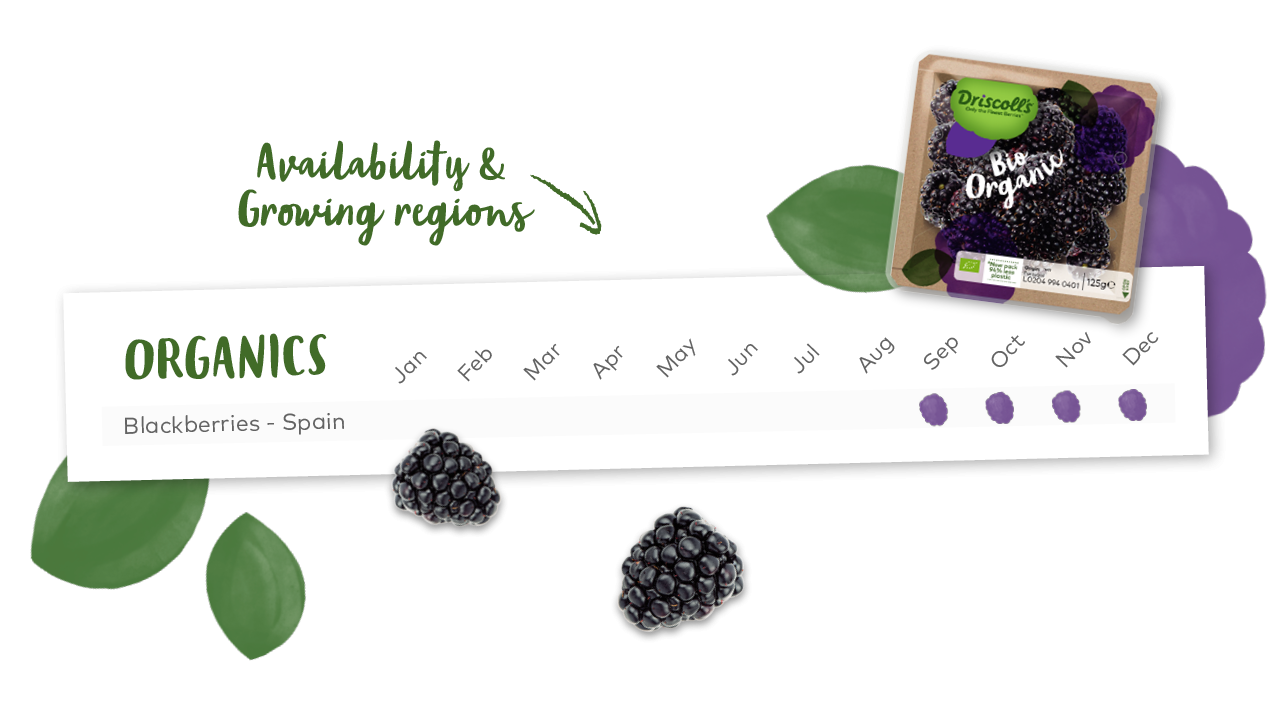 Best of nature, full of flavour....
Check out when our unique, organic berry varieties are available.
From field to Fork
Berries are delicate fruits that are vulnerable to field heat. To ensure you only buy berries in optimal condition, we build state-of-the-art cooler facilities near all our farms. This way we can get the berries in from the field and chilled to the perfect temperature as quickly as possible.
FAQ
Find out everything about organic berries and more… Check out the answers to all your berry questions.